"One of the most trusted names in the global yachting industry"
NEWS

BUY A YACHT
When acting as the buyer's broker, Stuart represents the interests of a client wishing to purchase a yacht.
This means finding the yacht that is best for him at the correct price. It's a step-by-step process and entails discussing and analyzing his yachting plans, advising him on the most suitable types of yacht in the desired price range and assisting him in the selection process, negotiations, contract structure and execution, closing and after-sales follow-up.
Continue...
BUILD A YACHT
"Stuart is an advisor, a strategist and technically savvy. A big thinker and a detail fanatic"
Building a new yacht is a complex and exciting project: a multipurpose luxury residence with wellness facilities and numerous living-in staff built into a seaworthy, high-performance, luxury vessel able to carry an array of tenders and toys, including helicopters.
If you have a special project or can't find exactly what you want on the brokerage market, you might think about building your own.
Continue...
Marketing
Effective marketing generates leads. It requires market knowledge, resources and expertise.
Stuart's fully-customized marketing program develops yacht-centric, engaging and intelligently presented, digital and print content (website, video, brochures, mailing campaigns, articles and collateral material).
Continue…
Stuart acts as a client's representative in the sale or purchase of a yacht or new build project. Stuart understands his clients, their yachting requirements, and the yachting market; he knows how to structure a transaction and is dedicated to helping clients achieve their goals.
What do you get?
By selecting Stuart, you can expect a one-to-one relationship with a skilled negotiator who can marshal an array of global resources specialized in areas relevant to yacht sales and new constructions.
Continue…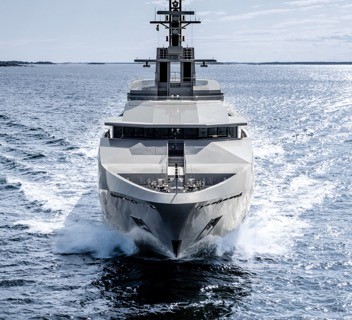 About Stuart
Stuart has witnessed first-hand and in some cases been instrumental to the remarkable growth and technological developments in yachting over the past 40 years.
In the early 80s, he started his career as a broker in Fraser's Fort Lauderdale office after graduating from Law School in Auckland, NZ. He spent the next 10 years honing his skills.
Continue…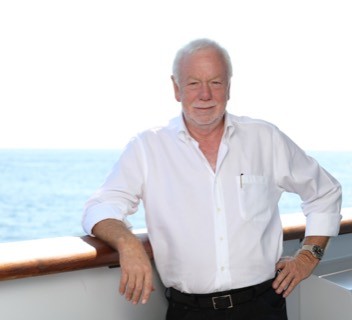 Fraser has been a success story since the company was founded by David Fraser (1922-2021) in Newport Beach, CA. in 1947. A former sailor in the US Navy, David started the business selling surplus navy craft.
The business boomed and after opening new offices on the West and East Coasts of the USA in the early 90s Fraser Yachts (as it was then called) merged with the Monaco-based United Yachting.
Continue…

MarineMax is the world's largest recreational boat and yacht retailer, selling new and used recreational boats, yachts and related products and services.
MarineMax has over 100 locations worldwide, including 77 dealerships and 31 marinas or storage operations. Through Fraser and N&J, the Company ranks as the largest super-yacht services provider in the world.
Continue…