NEWS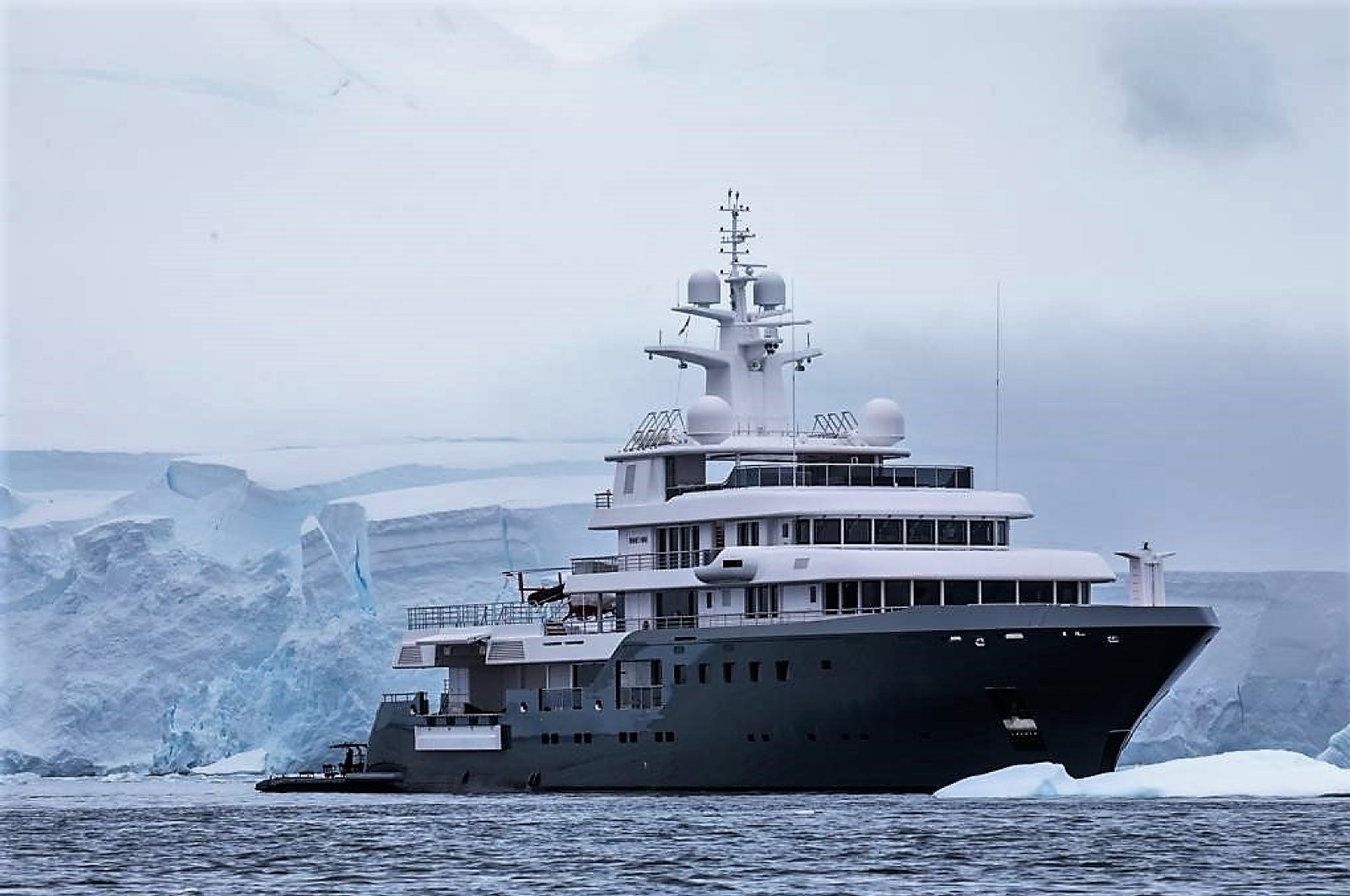 PLANET NINE AT MONACO YACHT SHOW 2019One of the most forward looking yachts on the market
After an adventurous season which saw her sail to Antarctica across the Atlantic and back via the Pacific, PLANET NINE will take part in the 2019 Monaco Yacht Show at anchor in front of Port Hercules.
One of the most sought-after charter yachts on the market, she boasts an enviable track record in terms of numbers of charters carried out, charter destinations visited and gross charter revenues. Her performance has lived up to the expectations and ambitious cruising program of her owner. PLANET NINE returned to the yard for warranty work at the beginning of the summer and her overall condition and paint were remarkable notwithstanding the past 12 months of almost uninterrupted cruising in challenging conditions.
Delivered in last year, the 2,100GT PLANET NINE is Lloyd's Ice Class 1D and can deal with sea ice up to 15 centimetres. She is equipped with a heli-pad and hangar for an 8-ton helicopter, large Rupert tenders and has dynamic positioning and zero speed stabilizers for comfort at anchor. Sha can sleep up to sixteen in eight staterooms and special features include a spa, cinema, all-deck elevator and a meeting room/library to ensure business needs are met even during long cruises.
PLANET NINE is asking Eur 85,000,000 and can be viewed during the show by appointment. For a virtual tour check out
http://www.yachtsparkbooks.com/planetnine/
. Contact Stuart at + 1 954 328 6553 or
Stuart.larsen@fraseryachts.com
for further information.
Please note that Planet Nine is not for sale to US residents while in US waters.