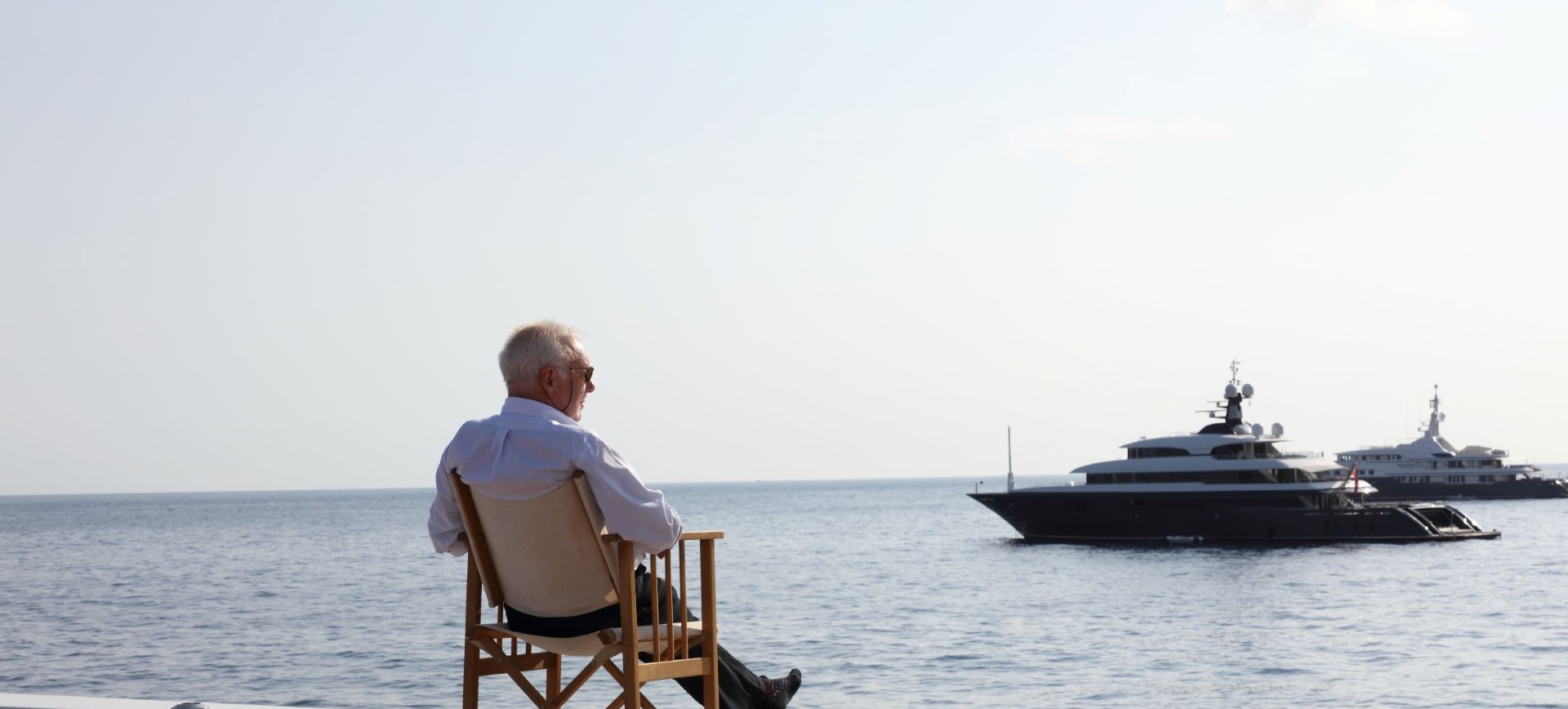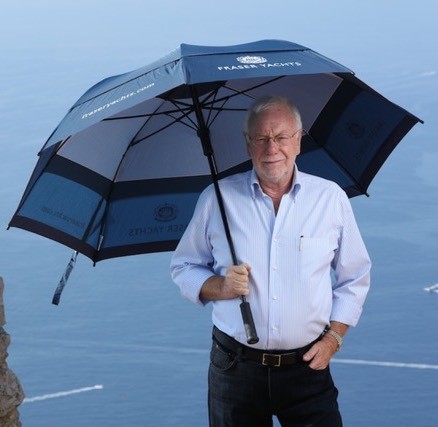 STUART LARSEN
Clients' interests first
Owning a yacht is about pleasure and enjoyment. Buying, selling or building a yacht is equally rewarding but requires taking a step back to figure out what the requirements are and developing a strategy. Like any complex venture, the process needs to be informed by good decision-making and expertise. And the clients' interests need to come first.

Stuart has spent forty years advising buyers and sellers on how to minimize risks and maximize opportunities to ensure they understand the impact of owning, selling or building a yacht and the liabilities and benefits this entails.

Stuart's 'clients' interests first' approach has positioned him as one of the most influential, trusted and successful brokers in the industry.

Global reach and experience
---
In 1980 Stuart joined Fraser Yachts in South Florida. Starting with smaller yachts, Stuart quickly gravitated to the large sail and motor yacht market which included structuring a number of groundbreaking new build projects. From the onset of his career Stuart was instrumental to the growth of Fraser, now a global powerhouse with offices on five continents.

Advising clients and empowering them to make good decisions about a purchase, sale or new build is the lens through which he views his role. Industry knowledge, legal expertise and the ability to negotiate and structure complex international transactions are the skills he brings to the table.

The brokerage market has changed a lot over time but Stuart's "client first" approach, his commitment to analysis that is free of bias and the influence of other interests, has not. Clients' interests come first. It is the key to making yacht ownership fun and rewarding.

Numbers speak
Countries where I do
business
Repeat business and
Referrals

Stuart is
Transparent
He communicates with simplicity and clarity
Collaborative
With a global network of technical, legal and fiscal advisers he knows where and how to get answers
Committed
He cares about the quality of his work and cares passionately about getting it right
Entrepreneurial
He is creative about how to negotiate and structure sales, purchases and new construction projects

YACHT BROKERAGE
Yacht brokerage is a niche market with a global clientele. Reflecting geopolitical trends, market conditions, fiscal and regulatory compliances can shift rapidly presenting both risks and opportunities for owners and buyers.
Purchasing or selling a yacht requires market knowledge, experience and negotiating skills in addition to guidance about the most appropriate ownership structure, flag state and yacht registration.

CONTACT
Fraser has been a success story since the company was founded by David Fraser (1922-2021) in Newport Beach, CA. in 1947.
A former sailor in the US Navy, David started the business selling surplus navy craft. The business boomed and, after opening new offices on the West and East Coasts in the early 90s, Fraser merged with the Monaco-based United Yachting
With key resources evenly spread across two yachting hubs in Fort Lauderdale and Monaco, few if any, brokerage companies could boast such a solid transatlantic footprint. This merger catapulted Fraser to the vanguard of the industry.
Quick to respond to market demand, Fraser has pioneered new services including charter retail and charter management, followed by yacht management, crewing and finally project management.
75 years on Fraser counts 14 offices across 5 continents confirming its position of global leadership. In 2019 Fraser was acquired by MarineMax.
www.fraseryachts.com