NEWS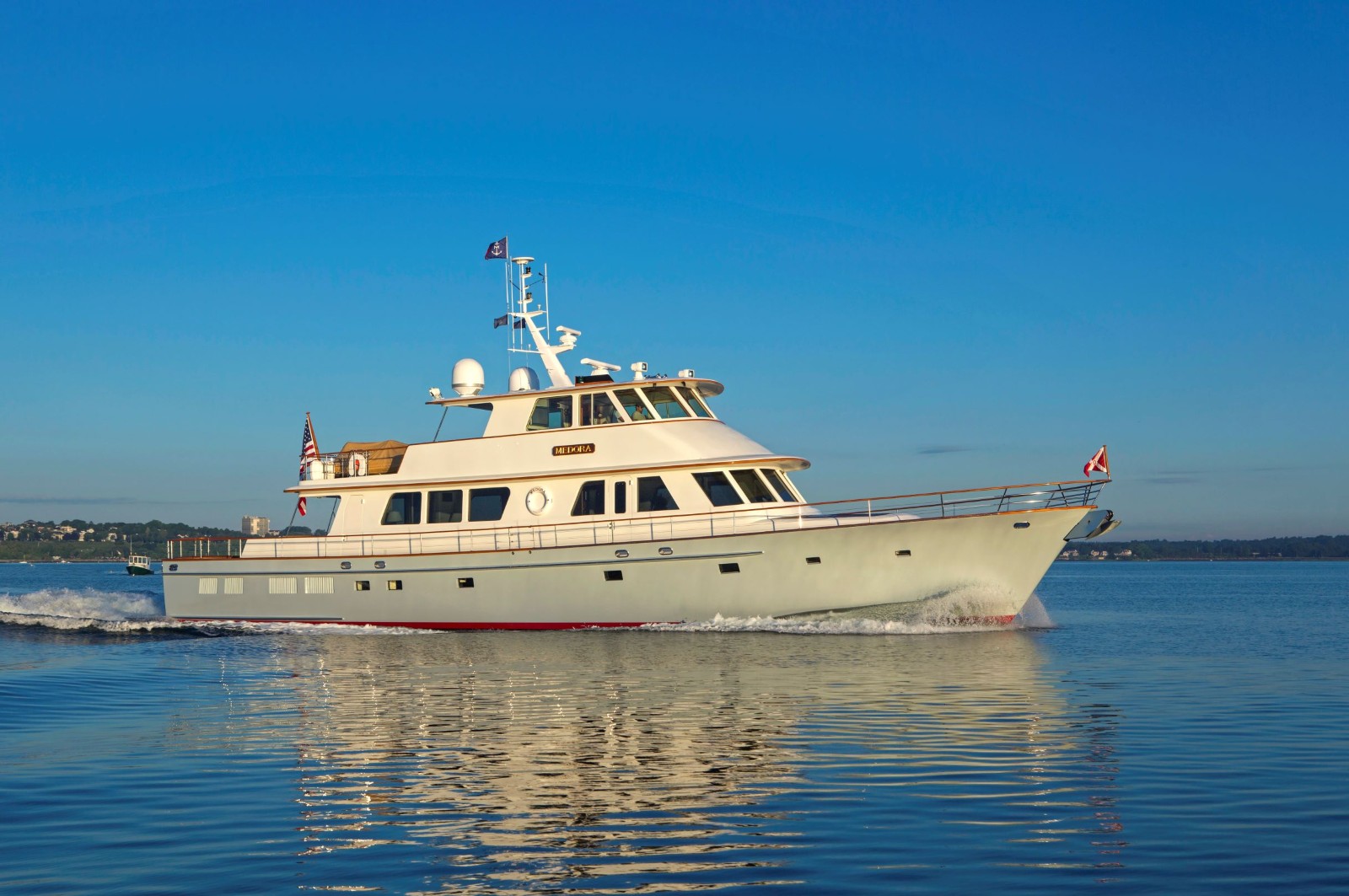 MEDORA SOLDStuart's seventh sale in 2020
Stuart is pleased to announce the sale of Medora, the 30-metre motor yacht built by New England Boat Works (NEB). Stuart acted for the buyer.
NEB are experts in the construction of strong, light, efficient hulls in Kevlar and high-tech composite. Medora was built in Kevlar/epoxy composite to a classic design by C. Raymond Hunt with a deep-V, sea kindly hull. She was specifically designed to explore the shallow waters of the Bahamas yet be ideal for New England cruising. A sturdy and fast cruising yacht, Medora is powered by Caterpillar engines of 1440 hp each, giving her an impressive maximum speed of 28 knots and a cruising speed of 21 knots.
Medora's interior design styling is bright and open. She was refitted in 2020 and has an attractive, classic blue and white interior by Candace Langan, offset by hand rubbed satin varnished teak fixed and loose furniture, and boiserie paneling.
Medora accommodates eight guests in four cabins comprising a master suite, VIP suite and two twins, all with en suite bathrooms. She carries four crew members in two cabins. Wide decks, easy access to the water and good exterior seating and dining options make Medora the top choice for an all-around cruising yacht and one an experienced owner can operate personally.
Medora was asking USD 2,900,000.