NEWS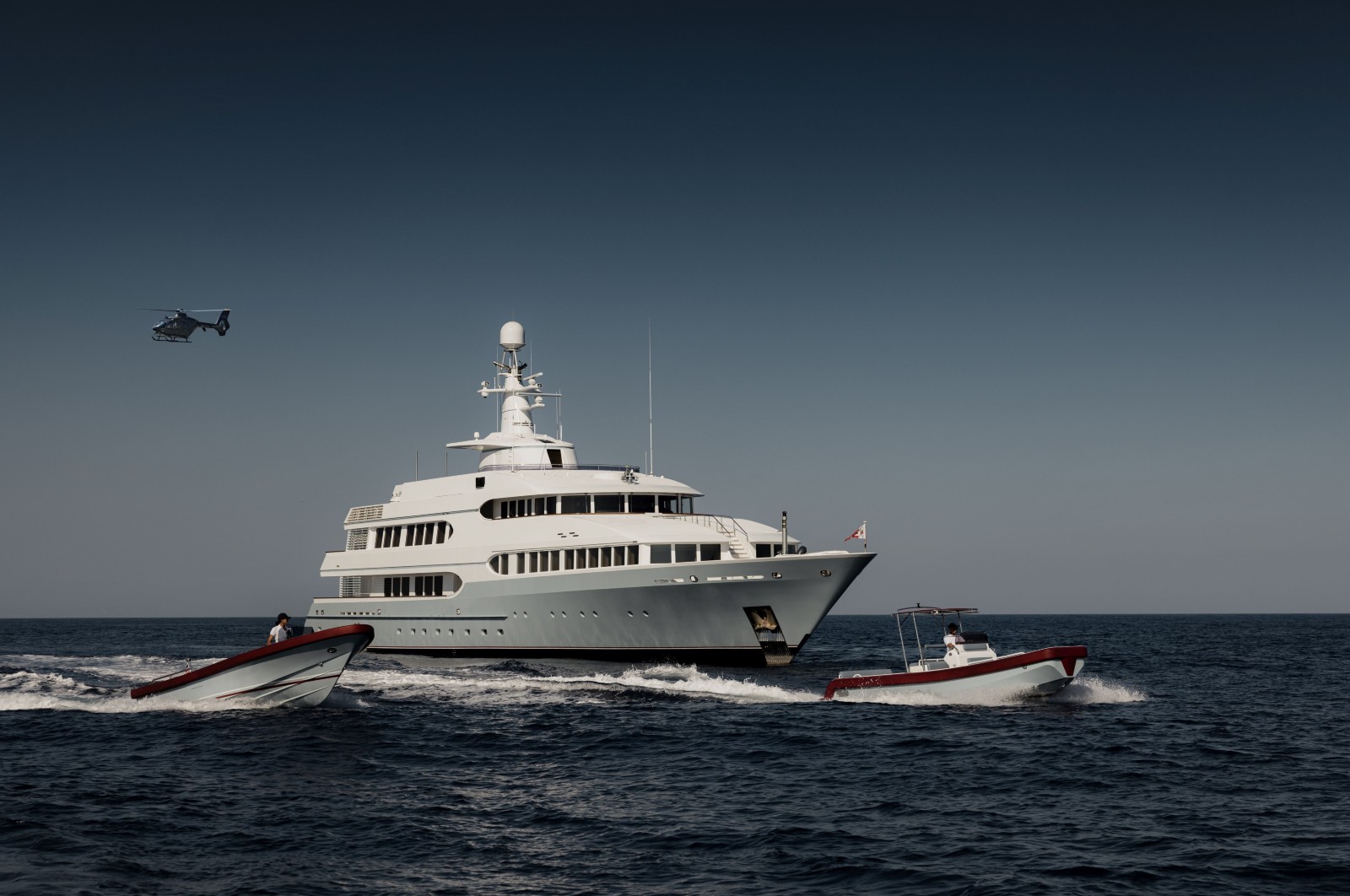 NEW CENTRAL LISTING – OLYMPUSOne of the most luxurious Feadships ever built - even by Feadship's exacting standards
Stuart is pleased to announce the central agency listing of the 55 meter / 180' OLYMPUS custom built by Van Lent in 1996. Olympus was one of the last yachts designed by the legendary naval architect Frits De Voogt who worked on the exterior design and layout with a youthful Andrew Winch. Winch was also responsible for the opulent and imaginative interior.
Her clean exterior design reflected Feadship's shift towards more futuristic design while her striking interior showcased the shipyard's craftsmanship at it best. In 1997, Olympus won the prestigious International Superyacht Society Awards for the best motor yacht over 43m.
Pioneering for 1996, OLYMPUS packs a lot into 881 gross tons. Beautifully built, she is exceptionally spacious for a 55 meter yacht accommodating up to 16 guests in 8 staterooms, including two master suites. She carries two large tenders plus two Sea-Doos on the sundeck and is helicopter capable - another rare feature for a 55 me yacht. Her 'touch and go' 3,100kg helideck can land an EC 135 or similar in private use.
In 2023, Olympus underwent a seven-figure technical refit at Monaco Marine in La Ciotat as well as interior upgrades to the crew and guest areas.
Olympus's interior design has withstood the test of time. Her airy main and bridge salons with cream-colored furnishings by Silverlining have been refurbished in soft pastel blue and pink respectively, giving her an elegant Palm Beach vibe. Her staterooms are equally spacious and welcoming. The forward-facing master suite on the main deck includes a study, hair salon, walk-in closet, bathroom and the stateroom (with a Caesar bed) opening onto the observation area. The second suite on the bridge deck can incorporate the bridge deck salon and aft deck.
Cayman flagged, LY2 compliant and classed by Lloyds, Olympus is powered by two Caterpillar engines. At her cruising speed of 11.5knots she has a 4,000 nm range and can reach a top speed of 17 knots. Asking USD 28.5 million, Olympus is one of the most livable, best maintained and fairly priced Feadships on the market today.
For more information contact Stuart at +1 954 328 6553 or
stuart.larsen@fraseryachts.com
.