NEWS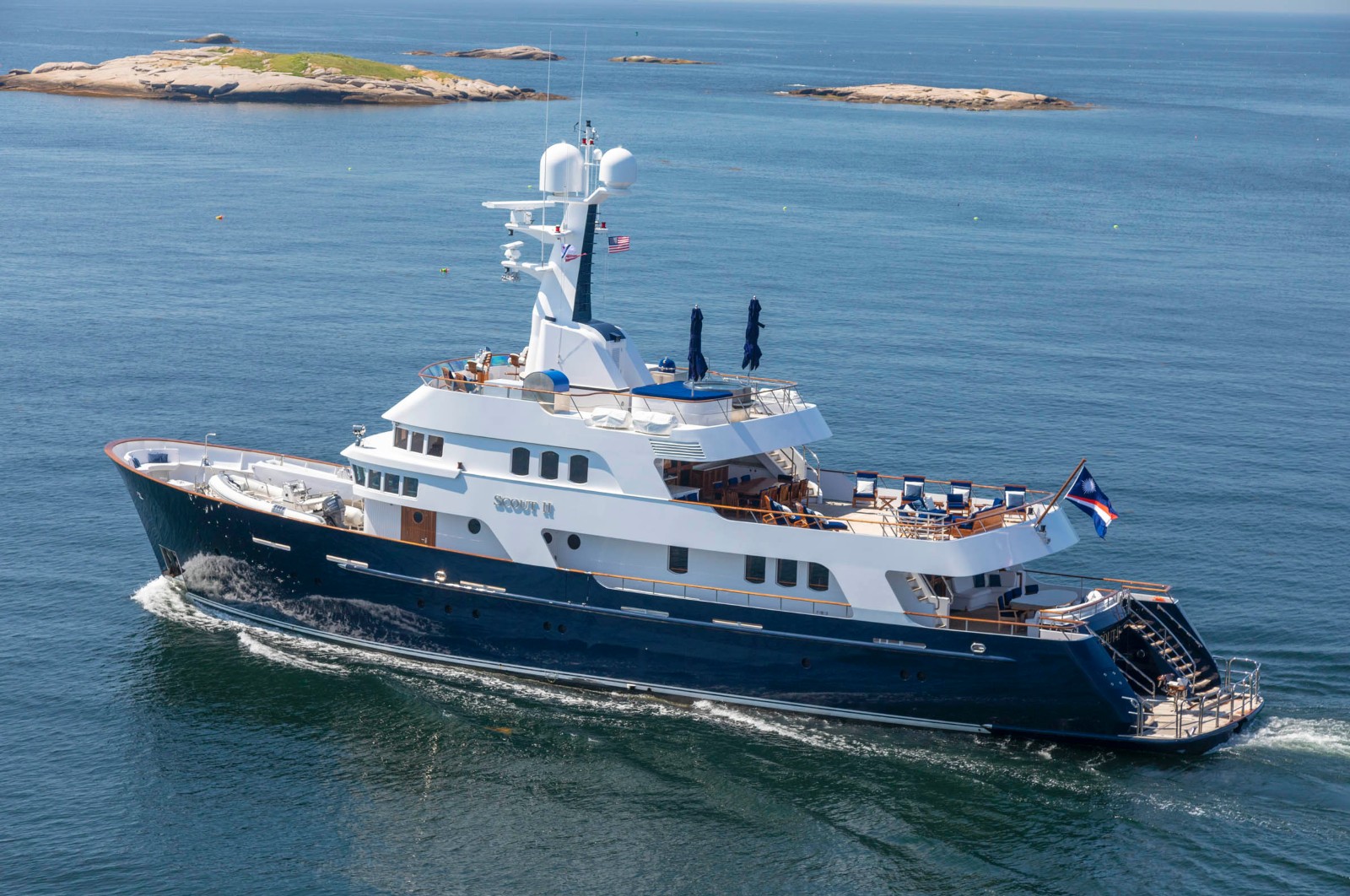 USD 3 MILLION PRICE REDUCTION ON SCOUT II Now asking USD 9,900,000
SCOUT is one of the first purpose-built exploration yachts, pre-dating the current trend by over 25 years. She was delivered by the British shipyard Brooke Yachts in 1993 and built to a tough specification.
Extremely competitively priced and in excellent condition following a huge upgrade in 2018, SCOUT II is now the most interesting deal on the exploration yacht market under 500GT. SCOUT II has transatlantic range, huge outside deck space on all decks, large interior areas thanks to the 9.2m (almost 30 feet) beam, accommodates 9 guests in four staterooms (including two masters) and a proven track record of global cruising.
The upgrade included a 5m extension aft and a 1m extension forward and the installation of a new mast. The bow has been reshaped, all key machinery and systems replaced or remanufactured, including zero speed stabilizers, new generators and air conditioning. All work has been approved by Lloyds.
SCOUT II's exterior is a masterpiece of rugged strength and power. The interior, on the other hand, is in true yacht style, finished in limed teak, blues and white. Designed by Terence Disdale, SCOUT II offers a high degree of privacy with crew and guest areas cleverly separated.
Currently lying in Fort Lauderdale, she can be seen by appointment or click here for details
http://stuartlarsen.com/en/yacht-detail/02-yacht-for-sale/321-scout-ii.cfm
. Contact Stuart for more information at +1 954 328 6553
Stuart.Larsen@FraserYachts.com
and please note that Scout II is not offered for sale to US residents while in US waters.