NEWS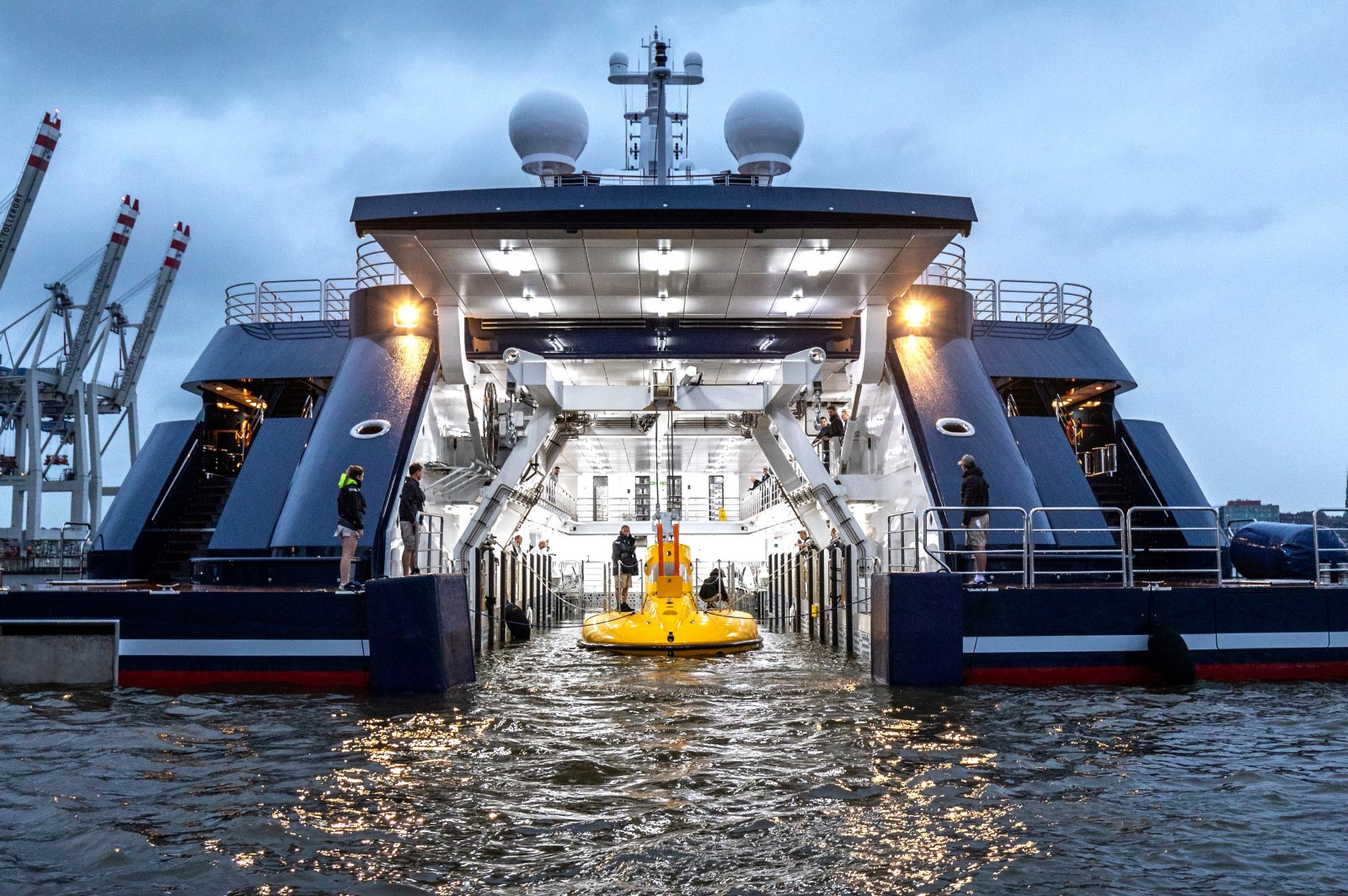 NEW CENTRAL LISTING – M/Y OCTOPUSRevolutionary in terms of concept, design and engineering, OCTOPUS defined global exploration cruising
Stuart is pleased to announce the Joint Central Listing for the 126m I 414ft OCTOPUS, built by Lurssen to an Espen Oino design and delivered in 2003.
One of the most well-traveled yachts in the world, it's hard to overstate the impact of Octopus on contemporary yachting: in terms of capability versatility and vision, Octopus continues to outclass most, if not all, other large exploration yachts.
Octopus is equipped for extended cruising and exploration in extreme conditions. Built to Ice-class 1A and reaching max speed of 19kts, she has two helipads: one forward and one aft with access to a large helicopter garage for both. She carries seven various tenders including the 13.5m I 44ft custom Hinckley Talaria dive tender, an ROV and an array of water toys.
The hull design includes an integrated dock with lock doors at the stern. It separately houses a 60-foot submarine capable of carrying ten people as well as the Hinckley tender in its own 62' garage. When the vessels are inboard, the water is pumped out providing a drydock facility.
Imposing at 9,932 GT, her twin domed mast making her instantly recognizable, Octopus can house 26 guests in 13 staterooms. The interior is designed by the Seattle based Jonathan Quinn Barnett and amenities include a large cinema and a recording studio with a specially-designed floor to damp out the low-frequency noise and vibration, a private observation lounge above the owner's deck, a beach club, pool, gym, and spa with hammam and sauna.
In superb condition having concluded an 8-month refit at Blohm+Voss including her 15-year class surveys, Octopus remains the benchmark for adventure and exploration yachting.
For an appointment, contact Stuart Larsen at
stuart.larsen@fraseryachts.com
or +1 954 328 6553. Please note that Octopus is not offered for sale to US residents while in US waters.
Photography Jan Sieg