NEWS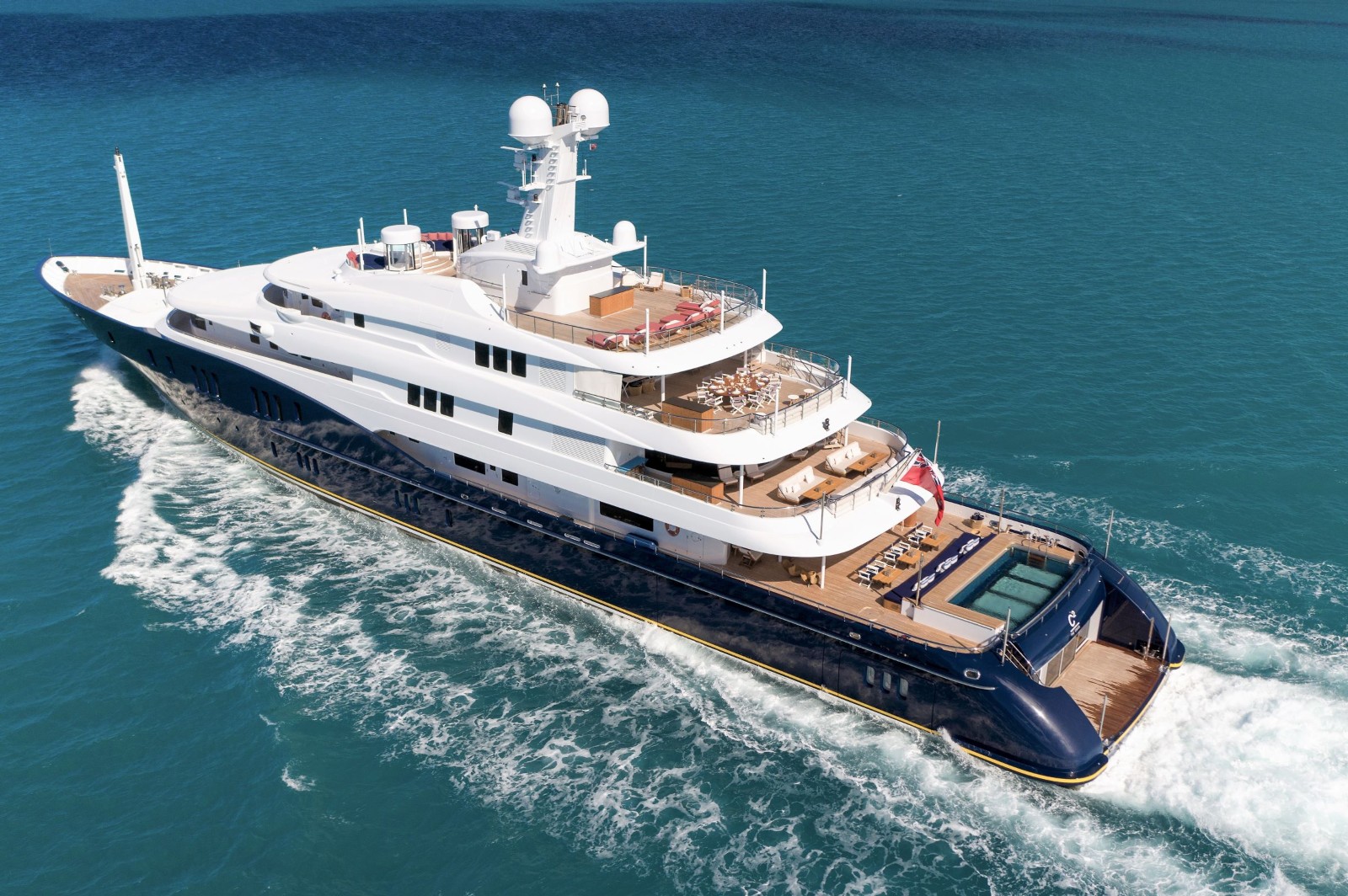 NEW CENTRAL AGENCY: C2Top German pedigree and build quality – a unique opportunity in a thinning marketplace
Stuart is pleased to announce his central listing of C2, the 85m (280') displacement yacht built by the renowned German shipyard Abeking & Rasmussen in 2009. Abeking & Rasmussen was also responsible for her naval architecture while the graceful exterior lines are by Reymond Langton Design.
Mark Berryman created the comfortable, flowing interior spaces with clean lines, neutral colors and lots of natural light. Well-maintained by her long-standing crew and a sizeable budget, C2 stands out in a thinning marketplace for her top German pedigree, build quality and engineering.
C2 was designed as a family yacht, a home on the water. Although she is commercially compliant, she has only been used privately by her original owner since delivery. Spacious at 2,150 GT, she is split over 6 decks and accommodates up to 31 guests in 15 staterooms. Her functional layout and large volume ensure some staterooms can be easily repurposed for living, well-being, entertaining or business.
The main deck aft doubles as an outside cinema. A glass elevator serves 5 decks from the sundeck to the lower deck and there is a massage parlor on the sundeck and formal and informal dining areas, inside or out on most decks.
Fully refit at her mother's shipyard in 2019, renovation works included a 7m (26') extension of the hull with the inclusion of a glass-bottomed swimming pool flush with the transom, a large swim platform and a new full-beam beach club open on three sides providing easy access to the water and excellent cross ventilation.
The main salon was resized to include an extra two cabins. The refit included a number of technical upgrades and new installations including Quantum XT zero speed fins and new paintwork. In addition to increasing living spaces on board, the extension also modernized her sleek exterior lines and profile.
The asking price is Eur 90,000,000. C2 is not available for sale to US residents while in US waters. She is on display at the Monaco Yacht Show and can be seen by appointment. For more information contact Stuart at +1 954 328 6553 or
stuart.larsen@fraseryachts.com
.