NEWS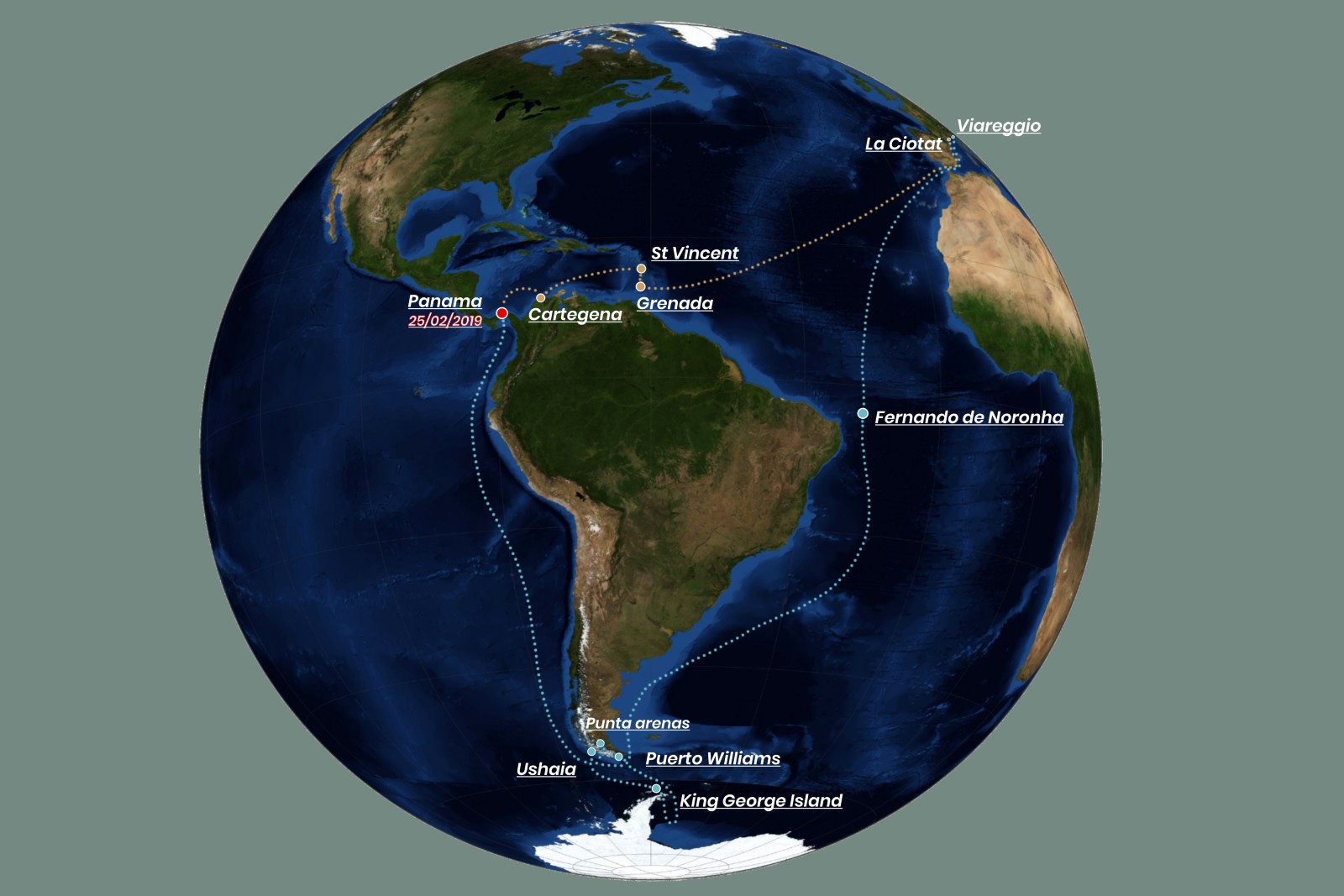 PLANET NINE's winter voyageTo Antarctica and back
In less than 3 months Planet Nine has voyaged to Antarctica, navigated the Weddell Sea and started her return journey up the Western Coast of South America. She has now arrived in Panama and will traverse the Canal, make a quick stop in the Caribbean, cross the Atlantic and return to the South of France by early Spring. She also carried out three charters during her voyage.
Launched only last June, few yachts have accomplished a voyage of such magnitude in so short a time. Planet Nine has met if not exceed expectations and proven herself to be every inch a ground-breaking exploration yacht.
Built for cold weather as much as warmer climates, Planet Nine has two owner's staterooms on the Main Deck and features a library which can double as a meeting room. There is a panoramic observation lounge on the Upper Deck, a private study for business or small meetings and a cinema with full-length futon beds.
Weather permitting, the spa on the Lower Deck equipped with Hamman and Sauna can be opened up for relaxation or exercise. There is ski room on the main deck for heli skiing and the cold weather transom is equipped with personal storage.
The commercial heli deck is suitable for an Augusta Grand dimensionally or similar is equipped with a garage and can handle two helicopters (one in the garage and one on deck).
For more information contact Stuart and +1 954 328 6553 or
stuart.larsen@fraseryachts.com