NEWS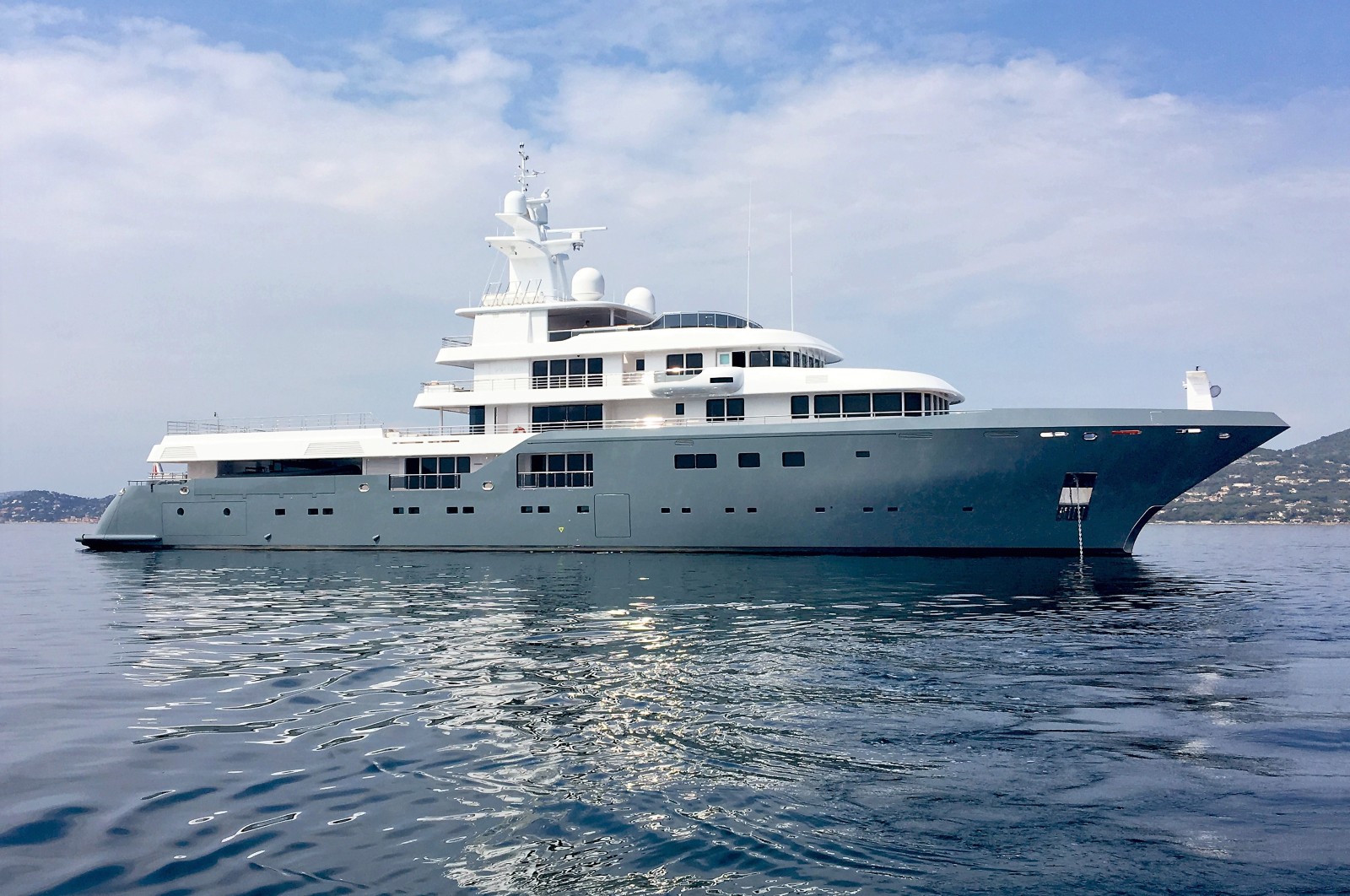 BROKER SHOW ON PLANET NINE The 72m Admiral was delivered last week
PLANET NINE was delivered last week and will be off Monaco on Wednesday May 16
th
from 1600-1900 for inspection.
PLANET NINE is the new 73m (240') Exploration Yacht designed by Tim Heywood. PLANET NINE is ice classed with massive volume measuring in at 2,100 GT. Her elegant and spacious interiors were designed by Tino Zervudachi and built by the German company Fitz.
She has eight staterooms including two master staterooms on the private owner's deck. Capabilities include helicopter landing and hangar facilities for an Agusta Grande or similar helicopter and a large beach club with water access for all tenders and toys.
While she may not have all her art hung and she will have just finished a charter, Stuart would like to ensure brokers have an opportunity to get on board before the summer starts.
We anticipate she will be at anchor and her tenders will make pickups at the Monaco Yacht Club tender dock every 30 minutes, starting at 4pm and running until 630pm.
Preview at
https://youtu.be/mVHeGelXTWY