NEWS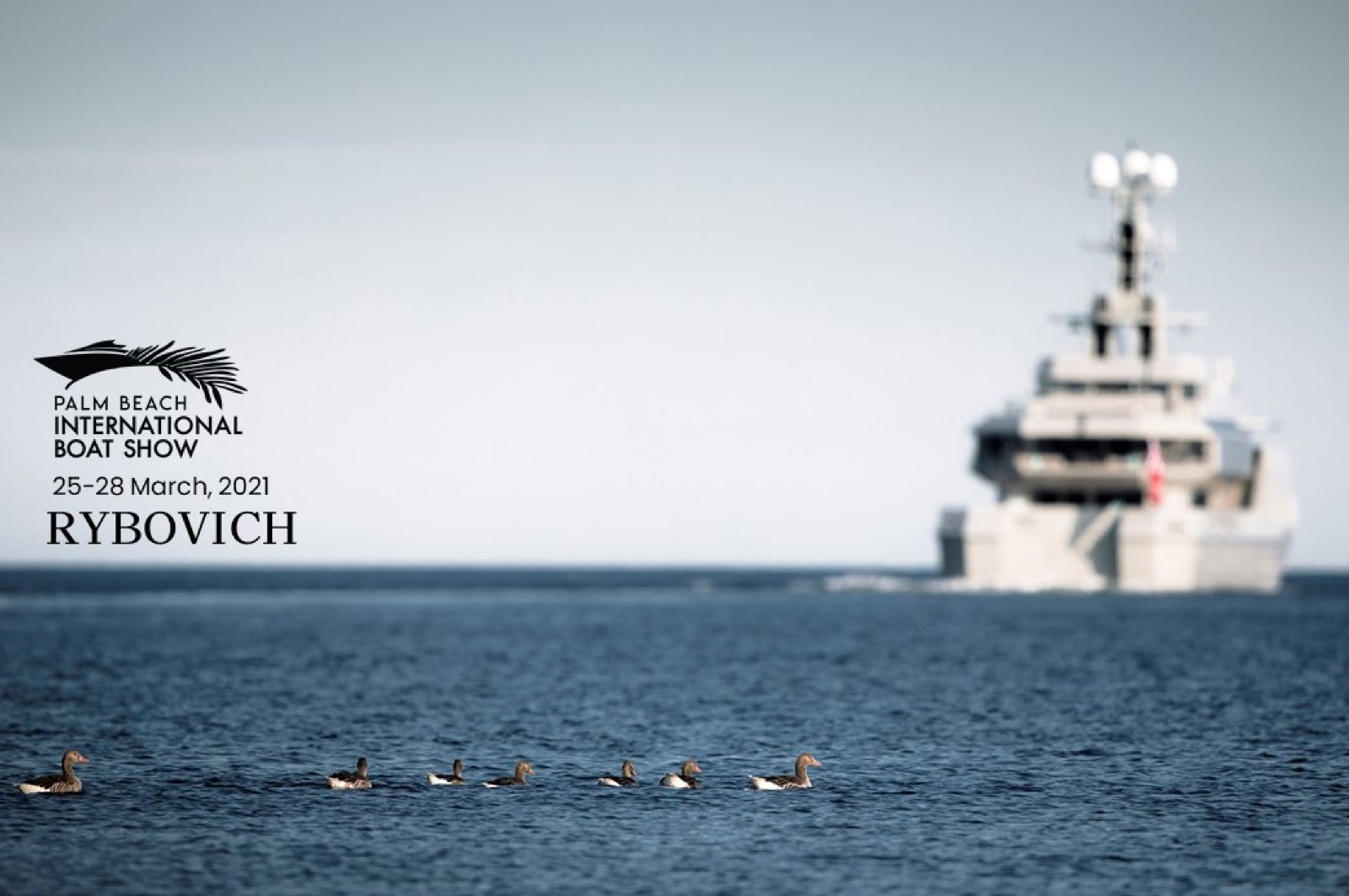 SKAT AND SCOUT II AT RYBOVICHAvailable for inspection during PBIBS
Stuart is pleased to announce that SKAT and SCOUT II will be berthed at Rybovich's West Palm Beach Marina and available for inspection for the duration of the Palm Beach International Boat Show from the 25 to the 28 March.
Both yachts are exceptional in their class and stand out for the quality of design and build, level of maintenance and cruising track record.
The 40m I 130' foot SCOUT II is a purpose-built ocean-going exploration yacht delivered by the British shipyard Brooks Marine in 1993. Robust and known for her excellent seakeeping, she has transatlantic range (4000nm) and a proven track record of global cruising. SCOUT II is powered by 3408-B Caterpillar engines and at 397 Gross Tons, she is unrivalled in her class in terms of volume, performance, deck space and versatility.
Between 2016 and 2018, SCOUT II underwent a multi-million-dollar upgrade and refit including a 5m extension aft and a 1m extension forward. The bow was reshaped and a new mast installed. Key machinery and systems were replaced or remanufactured, including zero speed stabilizers, new generators and air conditioning. She also boasts a sleek new paint job. All work was approved by Lloyds.
Her classic light interior was designed by Terry Disdale. SCOUT II can sleep 9 guests in four staterooms on the lower deck and carries 9 crew. Asking $9,900,000 SCOUT II represents an excellent opportunity to acquire a serious and well proven explorer yacht. View at
http://stuartlarsen.com/en/yacht-detail/02-yacht-for-sale/321-scout-ii.cfm
The 71m SKAT was launched in 2002 and cemented Lürssen's reputation as a top builder of large yachts. Stark and imposing with beautifully clean lines, when she was launched SKAT broke with yacht design conventions. She remains as cutting edge today as when she was built.
The minimalist interior with ultra-clean lines was designed by Marco Zanini to match the exterior and maximize the use of space. Zanini worked with few materials and colors but achieved an elegant richness. The construction brief called for as much light as possible which is the reason for the glass conservatory on the bridge deck which allows natural light to come in from above and below, also affording magnificent views.
SKAT was built for comfort and performance. To ensure quiet operations, even by the strictest standards, machinery is mounted on double-resilient mounts while floors and ceilings throughout are soft-mounted. Skat can accommodate up to 12 guests in 6 staterooms plus 2 more in a child's cabin and carries up to 20 crew. She has only been used privately.
Offered for sale by her original owner, SKAT is asking Euro 56.500.000. View at
http://stuartlarsen.com/en/yacht-detail/02-yacht-for-sale/370-skat.cfm
.
Contact Stuart for more information at +1 954 328 6553 or
stuart.larsen@fraseryachts.com