NEWS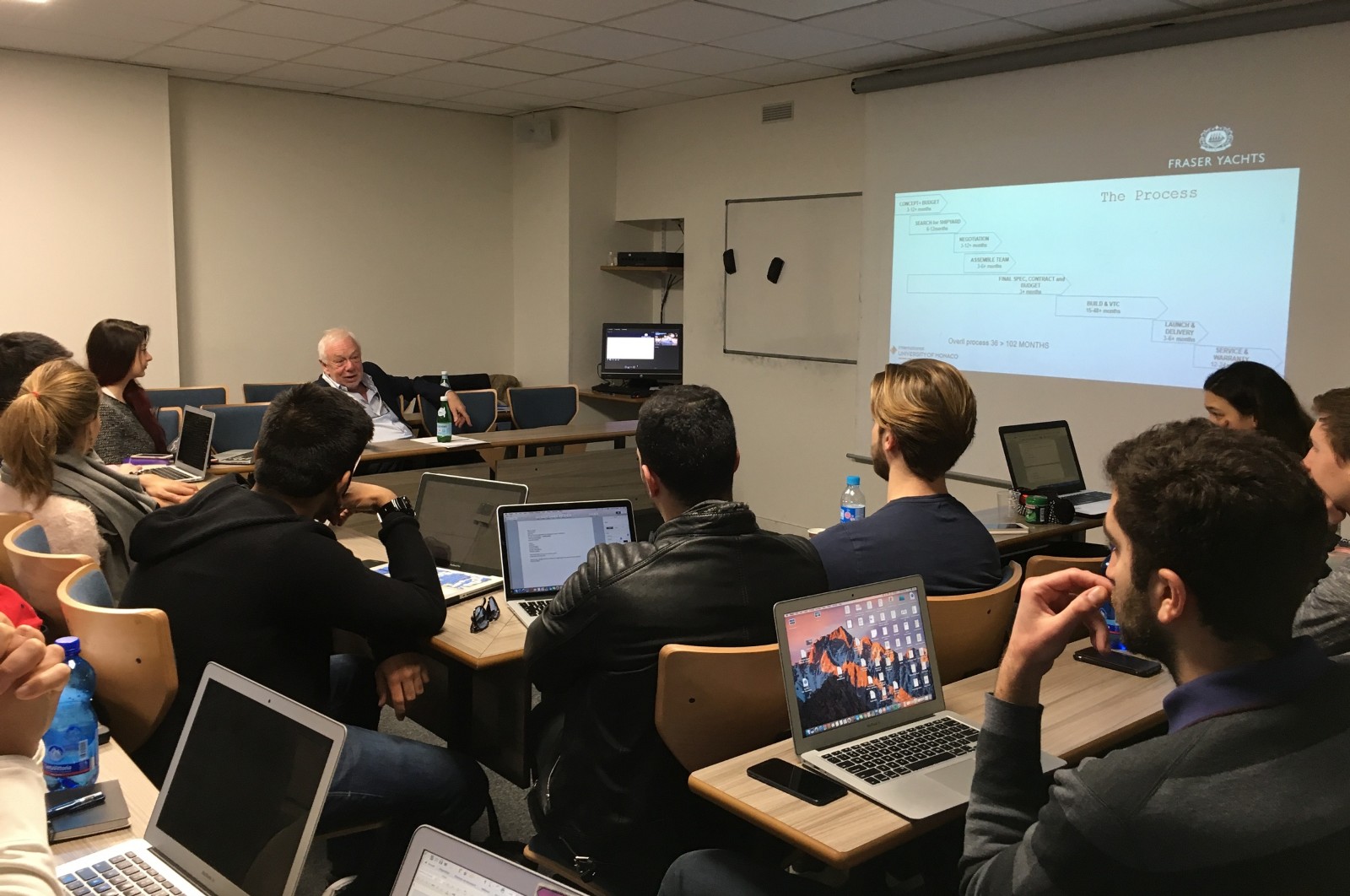 The International University of Monaco Yachting Track 2018Master Class in New Constructions
Yachting is a difficult industry to break into without experience. Being a niche industry it has been overlooked by mainstream academia. While training for jobs at sea is available, there is a scarcity of professional training for jobs on-land.
The Monaco based International University, IUM, is set to change this with the support of the Cluster Yachting Monaco. For the second year running, as part of the MSc Luxury Management Program the university organized a yachting familiarization course. Students wishing to gain further insight can sign up to the elective course in the second Semester.
While not career specific to a particular area of business, the program explores key areas from charter and sales, to fiscal, regulatory and contractual issues and client management.

The program is built around a new construction project with specific client requirements in mind. Each module explores a key link in the new construction "value chain" as well as the players, the knowledge and skills required. The students are tasked with presenting a report highlighting the milestones and criticalities in the new construction process including criteria for selecting a broker, a yard, registration, and the contractual, legal and fiscal issues integral to yacht ownership.

Stuart Larsen discussed the role of a broker in a new construction process starting from the initial concept and budget, to the delivery and warranty works. His presentation highlighted the key steps and critical issues that are part of the process and, bearing on his extensive experience, how he handled them during past projects.