NEWS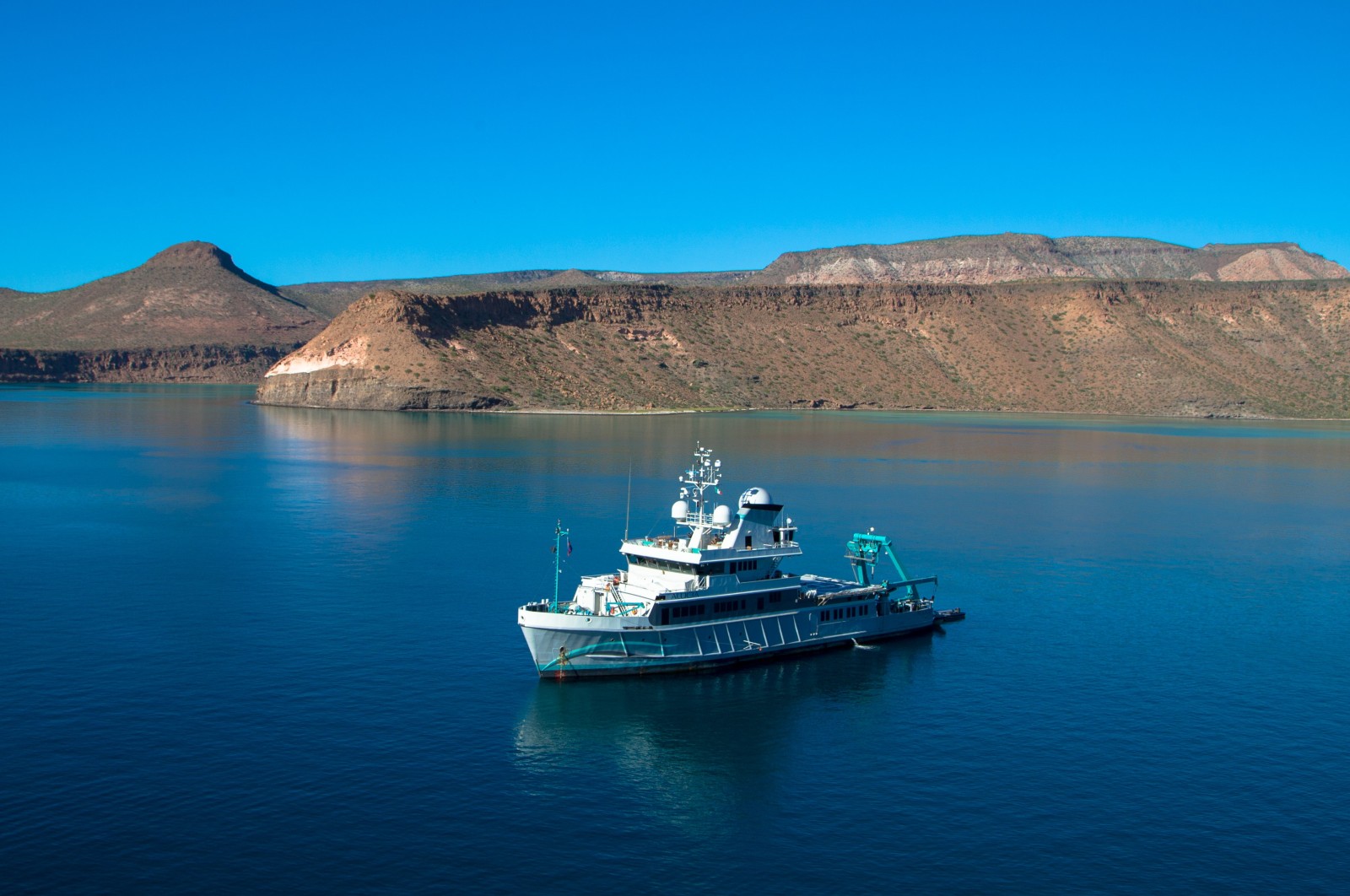 PRICE REDUCTION ON ALUCIA Now asking USD 17,500,000
The Alucia name has come to stand for ocean conservation and global exploring. Over the last decade Alucia has been pushing boundaries in the fields of science and technology while documenting her global travels.
As Superyacht Times points out "
Readers who have seen the documentary series Blue Planet II will be all too familiar with the ship Alucia and her deep-sea capabilities and dedication to protecting our oceans
".
Her rugged, functional exterior conceals a multi-million dollar mission control room with cutting-edge research and media equipment allowing her to operate even in extreme sea and weather conditions. Over 2000 dives have been carried out under her current ownership
A yacht for 21
st
century global cruising, Alucia can operate in every region, from tropical to polar. She sleeps up to 20 guests in 6 staterooms and accommodations are very spacious, with large windows that provide ample natural light and magnificent views. Key features include a large helicopter deck, a hyperbaric chamber and a helicopter or submarine hanger. Her various submarines are launched using an A-frame.
Currently en-route to Holland, contact Stuart to organize and inspection and view her in action at
http://www.oceanx.org/
.
Contacts: +1 954 328 6553
Stuart.Larsen@FraserYachts.com
. Alucia is US duty paid.