NEWS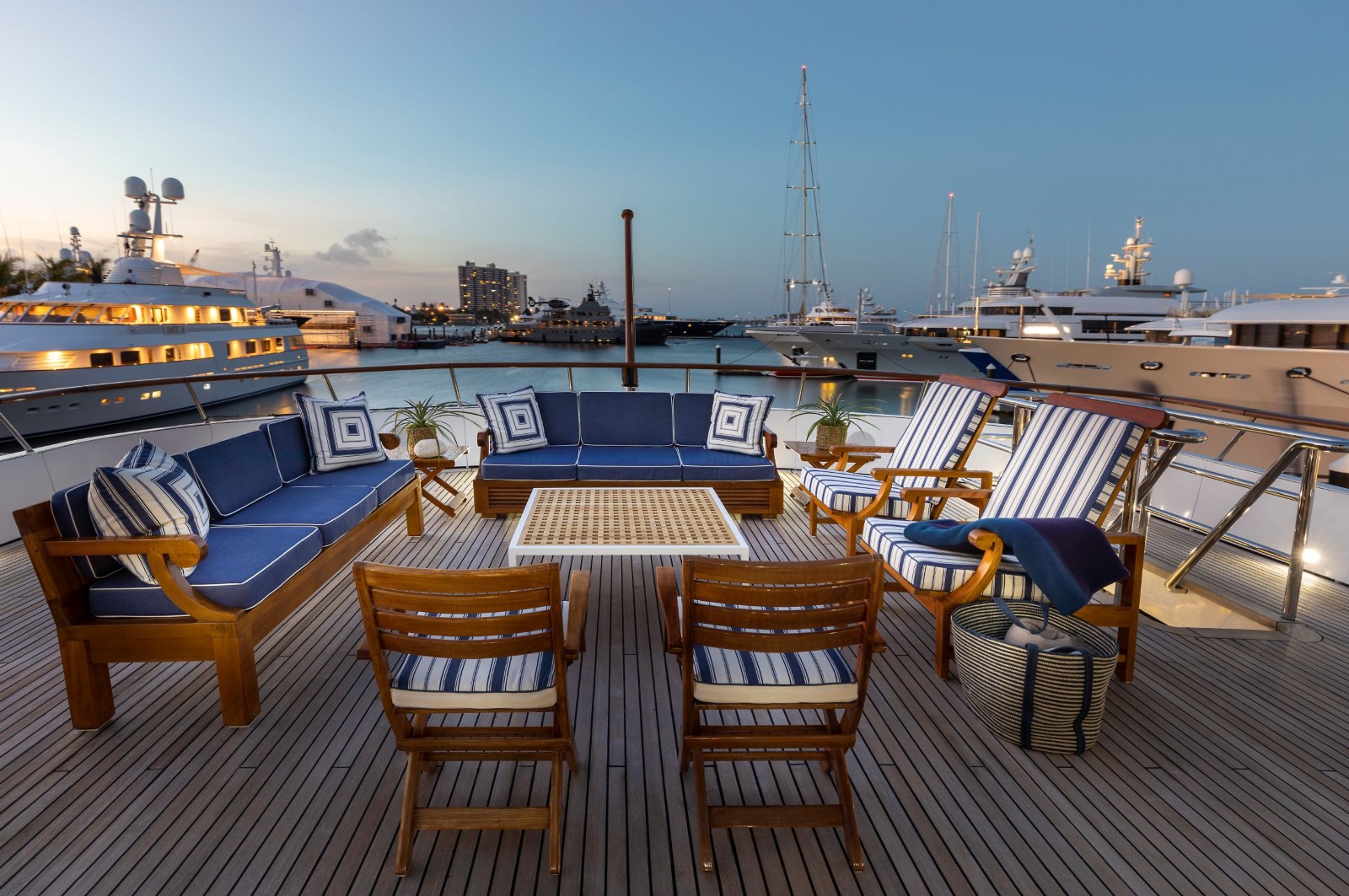 U.S. CUSTOMS DUTY NOW PAID ON SCOUT IICurrently available for inspection to US residents
When SCOUT II came back to the market in January, she was the most interesting exploration yacht under 500GT. If possible, she has become even more interesting following the payment of the US Customs duty. Now available for inspection by US residents in US waters, SCOUT II can be viewed by appointment in Maine.
Built by Brooke Yachts in 1993, SCOUT II underwent a multi-million-dollar refit in 2018 and the interior décor was refreshed in 2021. The 2018 refit was managed by Van Aller Yacht and Naval Design and entailed extending SCOUT II's aft by 5m and forward by 1m, redesigning her bow and installing a new mast; she was also fully repainted. The bow redesign gives SCOUT II a modern look and the increased flare and height makes her dryer forward. In addition, key and machinery (zero speed stabilizers, generators and air conditioning) was replaced, added or remanufactured.
The exterior and interior of SCOUT II were originally designed by Terry Disdale. Disdale is renowned for creating refreshingly casual yet chic designs which balance contemporary elegance with relaxed comfort, coupled with an intelligent approach to the use of space. In 2021, the main deck salon and aft were refurbished with new soft goods, furniture and fabrics. The upper deck furniture and fabrics were also refreshed. The renovation was beautifully executed in true 'beach house not penthouse' Disdale style.
One of SCOUT II's most interesting features is her 30ft beam, 4ft wider than is standard for a yacht of her size. The additional width provides greater stability under way and at anchor and the deck space is increased dramatically, as is the interior volume.
A very seaworthy and capable yacht, SCOUT II has transatlantic range and a proven track record of global cruising. She accommodates 9 guests in four staterooms (including two masters) and carries nine crew although she can be managed with less.
SCOUT II is asking USD 9,900.000. For more information contact Stuart at +1 954 328 6553 or
stuart.larsen@fraseryachts.com
.