NEWS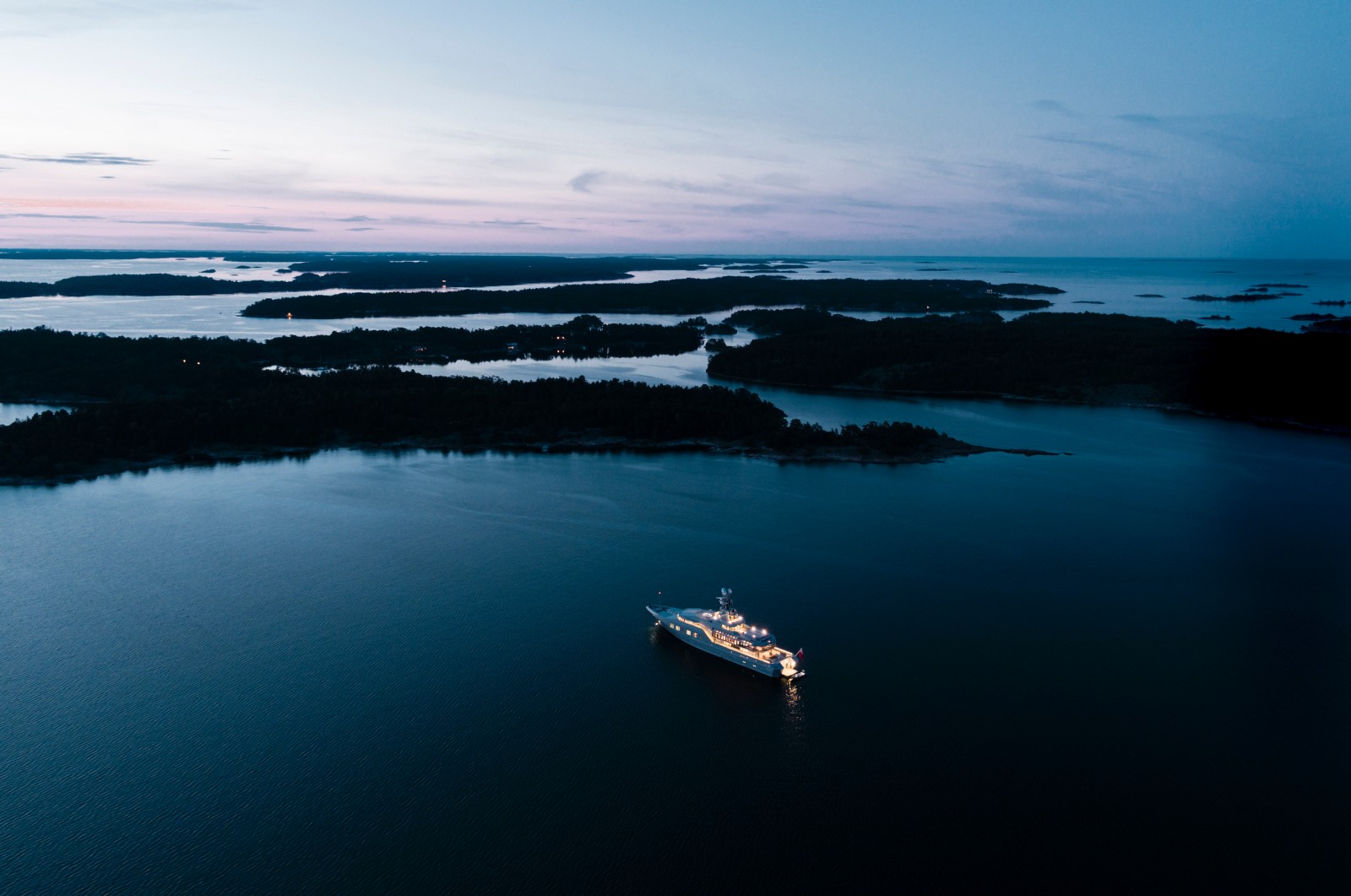 SKAT SOLDStill ground-breaking after all these years…
Stuart is pleased to announce the sale of SKAT, his 13th sale in 2021. Stuart acted for the buyer and the seller.
"In my view SKAT was one of the most exciting yachts on the market this year. – said Stuart – "She was extraordinarily well built, impeccably maintained, and her layout and design are innovative and elegant. Her enduring appeal was confirmed by the extraordinary interest shown by buyers during the Monaco Yacht Show".

What makes SKAT so unique is the seamless continuity between her exterior and interior in terms of design, layout and décor. Functionality sets the tone since living in comfort at sea, in hot and cold climates, was a key priority. The exterior is essentially a succession of flat surfaces, the only curve is the striking sweep of the bow. The grey paintwork highlights SKAT's uncompromising lines.

The interior is as essential as the exterior. Built for comfort rather than show, the elegant, minimalistic interior by Marco Zanini looks as modern today as when SKAT was built. There are no superfluous lines or decoration. The construction brief called for as much natural light as possible. The glass conservatory on the bridge deck allows natural light to come in from above and below so one really has the feeling of living on the water. In order to optimize space, and cater for work and play, the layout is designed to be flexible: the dining room doubles as a meeting room, the main salon as a cinema, even the elevator can be used as a dumb waiter, with custom shelving popping out for dinner plates, when guests are seated for dinner.
In terms of performance, SKAT sets equally high standards. She is one of the quietest yachts afloat. The floating floors are fixed on shock mounts to eliminate all vibration and, while cruising at 14.3 knots, 45dbA was recorded in the salons and 34dbA in the Owner's stateroom. Two big, stainless steel-encapsulated exhaust systems reduce exhaust noise to barely audible levels.

SKAT is heli capable and can land and carry an EC135 or Agusta 109 in private use. The equipment to refuel and maintain the helicopter is located in the raised helipad which can be made ready for landing or departures in minutes.
Three years into the project, her naval architect, Espen Øino summed up the entire build team's feelings by saying "SKAT is a yacht like no other". This continues to be true almost 20 years later.
SKAT was asking Euro 49.5m.