NEWS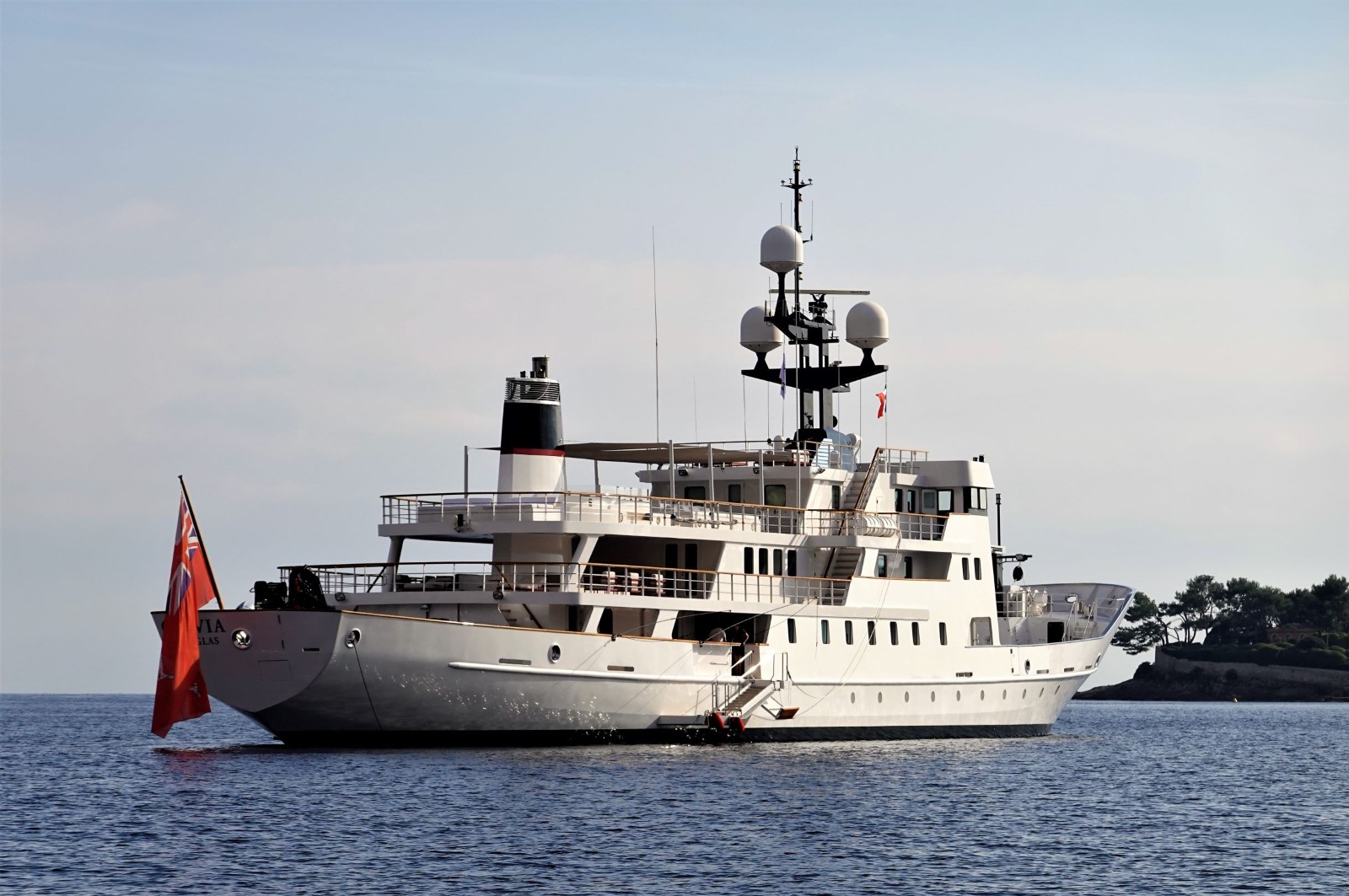 OLIVIA SOLD The 69m conversion of a hydrographic survey vessel into a luxury Explorer yacht with exceptional seagoing capabilities
Stuart is pleased to announce the sale of OLIVIA, the 69m Explorer yacht, originally built as a hydrographic survey vessel.

Custom built for the Russian navy at the height of the Cold War by the Finnish shipyard Oy Laivateollisuus, OLIVIA had to be able "to go out and stay out, no matter what the conditions". She has fully lived up to the brief. OLIVIA's capabilities are second to none in terms of seaworthiness and construction. Built to ice class, her controllable pitch propeller is very deep in the water to avoid hitting ice blocks so she leaves almost no wake. She cruises at 12 knots and reaches a top speed of 15.0 kn. Her range is extraordinary – up to 15,000 nautical miles – and her ice class means no area of the world is off-limits.

OLIVIA was fully refit, first at Rouvia Road Yacht Design & Construction in the Philippines and in then in Malta in 2011 to bring her up to yacht standards. The refits included replacing all damaged steel and the installation of new equipment - pumps, generators (three 300kW Cummins) and air conditioning systems – and adding retractable Rolls-Royce fin stabilizers. The original 2,000hp Deutz engine was entirely rebuilt. The hull was faired and painted.

The Italian design company Droulers Architecture remodeled the interior which now includes a cinema and an office on the main deck as well as the saloon and dining room. The interior is finished in solid rosewood paneling and decorated in neutral colors with minimalist furnishings. The emphasis is on modern, practical comfort but the result is also very stylish while preserving the feel of the yacht. OLIVIA sleeps 10 guests in five staterooms including the owner's suite and accommodates up to 26 crew.

OLIVIA has a relatively low gross tonnage (1,259GT) owing to her open decks. All recreation spaces are aft of the superstructure and split over three decks. The teak sundeck was reconfigured for lounging and sunbathing. A large spa pool and canopies for shade were added during the refit as well as an articulated swim platform that swings from the retractable gangway. OLIVIA carries a number of large (11m) tenders and will be reconfigured to carry even more toys!

OLIVIA, Stuart's second sale of 2021, is EU VAT paid and was asking EUR 17,500,000.