NEWS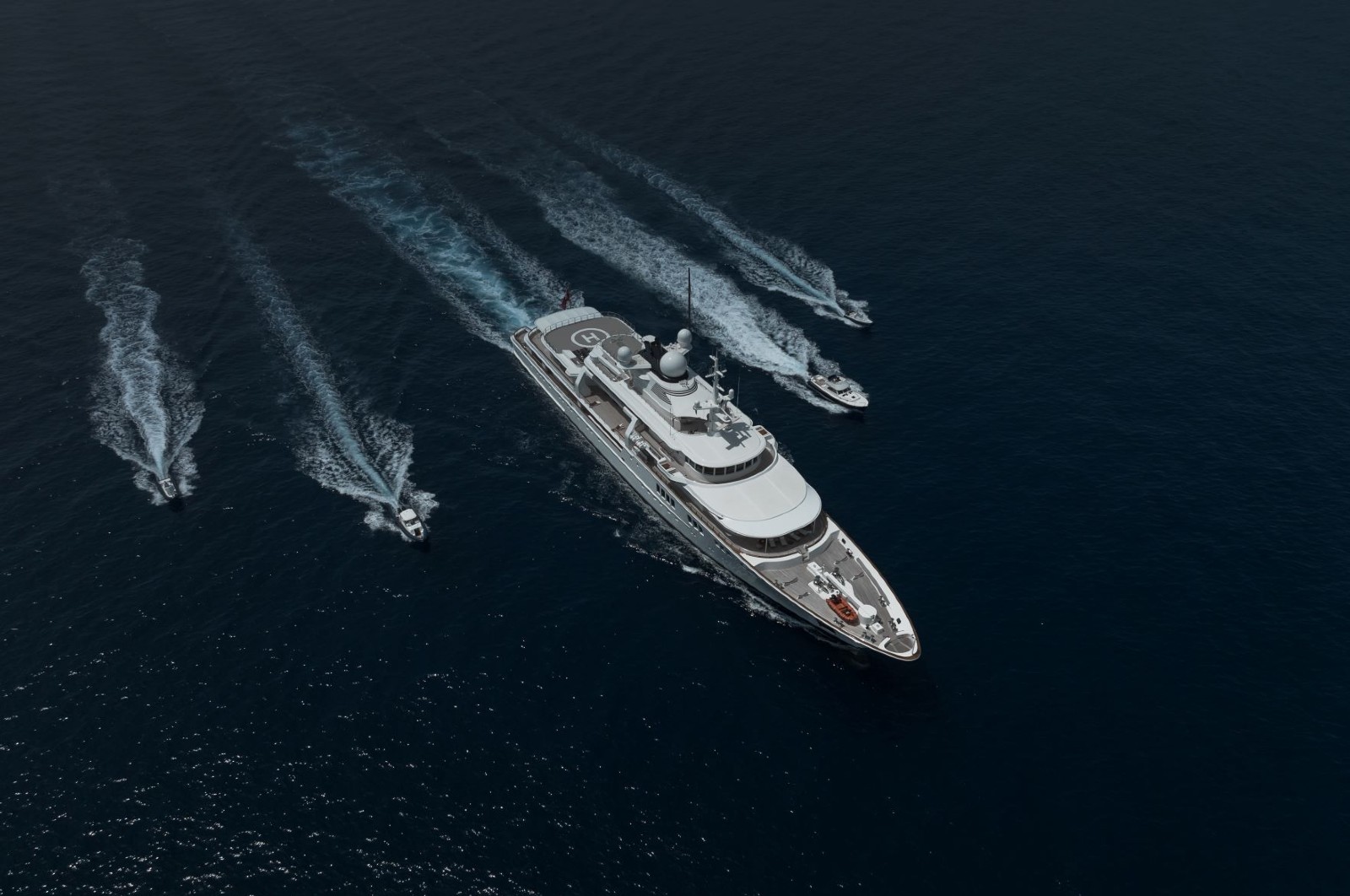 TATOOSH SOLDThe 92m Nobiskrug set new standards for contemporary expeditionary yachting
Stuart is pleased to announce the sale of the 92m Tatoosh built for global navigation by Nobiskrug in 2000. This is Stuart's tenth transaction in 2022.
Nobiskrug has a well-deserved reputation for pushing the boundaries and not being a mass builder. Tatoosh set new standards for contemporary
expeditionary yachting,
ushering in a new era and prompting owners and buyers to rethink how they wanted to use and build their yachts.
Groundbreaking when she was built, Tatoosh continues to captivate. Even a summary of her key features takes time. She is equipped with two helicopter landing pads and carries a fleet of six tenders from 43' /12.40m down to 21'/4m plus four Sea Doos. Her beach club opens on three sides and includes a dive center, sauna, and bar as well as a large swim platform. She has wellness and fitness areas and an 18' x 12' (5m x 4m) covered heated swimming pool with contraflow jets on the main deck, which can also be used in cooler weather.
Planning space depends on how you intend to use it. TATOOSH was one of the first yachts built for more than just vacationing. She features an owner's apartment split across two decks with a nighttime area on the main deck housing three staterooms, and a daytime area on the deck above. The two decks are connected by a private staircase. The layout has the advantage of being more private while not closing off an entire deck to other guests.
In all, Tatoosh accommodates up to 19 guests in eleven staterooms. Wonderfully livable, her interior design by Terry Disdale balances contemporary elegance with relaxed comfort – beach house not penthouse, as he liked to put it - as well as an intelligent approach to the use of space.
Every inch a superyacht, Tatoosh has the solidity, engineering and capability of an expeditionary yacht. Powered by fuel efficient, heavy-duty Deutz engines with a 5,000nm range, Tatoosh is Lloyd's LY3 and MCA compliant. She completed her 20-year surveys in 2021.